Bella has been enjoying the warm weather!

Bella was in the mood for a pool party today, as it was very mild!

He enjoyed a super special treat of a strawberries by the pool, that contained a calcium supplement that he needs to take regularly to ensure his shell and bones grow properly.

He had a large encouraging audience that were egging him on to take the plunge!

He enjoys a regular soak, but only when it's warm enough!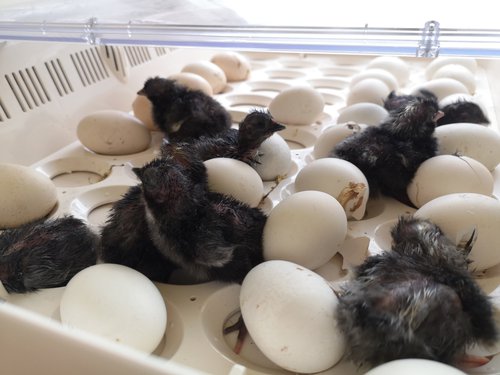 Exploding eggs!
The eggs from our rare breed poultry are starting to explode... Thankfully, exploding with chicks and not because the eggs are rotten!
After a bit of a slow start to the year with a few chicks hatching here and there, we are now in full swing with lots of chicks hatching almost weekly.
It feels great to know that we are helping conserve these rare and native breeds from disappearing, and it is also such a great sight to see dozens of tiny cute chicks running around!