Summertime Discoveries
Every day between 25th June to 16th August
Throughout the school summer holiday, there's even more going on Almond Valley as our programme of Summer Discoveries unfolds. Every day you can join in and enjoy:
Follow the Farmer - simple chats and informal introductions to many of our animals
Stuff a Scarecrow - help us stuff and dress our big gang of scarecrows, and make your own mini-bogle
Denbuilding in Highlander's Wood - we provide the sticks and canvas, you bring your determination to survive in the wild.
These are simple drop-in activities for families with young children - you can join or leave whenever you wish. There's no extra charge, and no booking needed, but many activities have a limited capacity and may be dependent of the weather. Because of the limited space, scarecrow activities are not suitable for large groups.
Provision Daily Timetable
Here's a rough daily timetable of the fun things happening each day throughout the summer school holidays. There might sometimes be changes, depending on the weather, mischevious goats, over-exuberant scarecrows, and other things that are difficult to control, but you'll find a full up-to-date timetable on the chalkboard when you arrive
10.00 - Scarecrow Shenanigans in the morning
11.00 - Follow the Farmer and get gregarious with Goats
11.15 - Small Animal Encounters - little animals for little people in Wings & Whiskers
12.15 - Follow the Farmer and chill with Bella, the Giant Tortoise
13.00 - Scarecrow Shenanigans at lunchtime
13.15 - Meet the Clydesdale Clan - our big horses come up from the fields to meet you
14.15 - Follow the Farmer and have a good natter with a woolly Alpaca
15.00 - Follow the Farmer and meet the reindeer (on their holiday from santa-land)
15.15 - Small Animal Encounters - little animals for little people in Wings & Whiskers
16.00 - Scarecrow Shenanigans before you go home for tea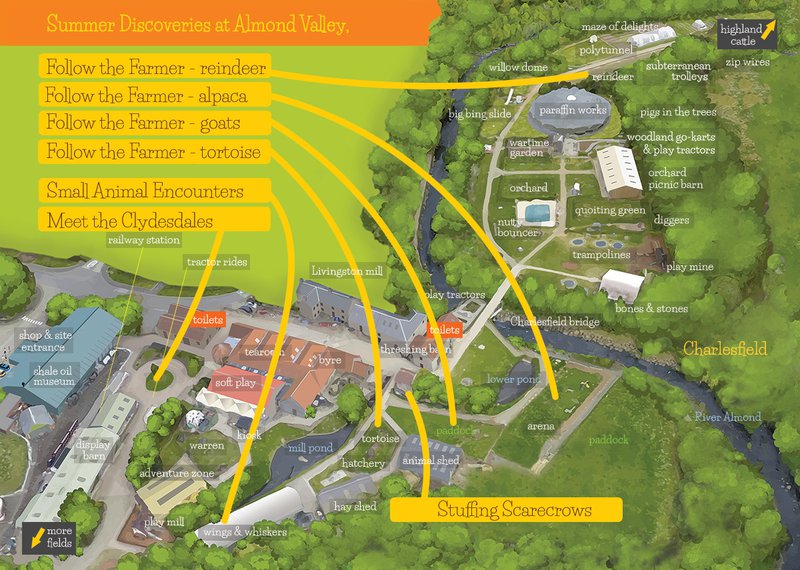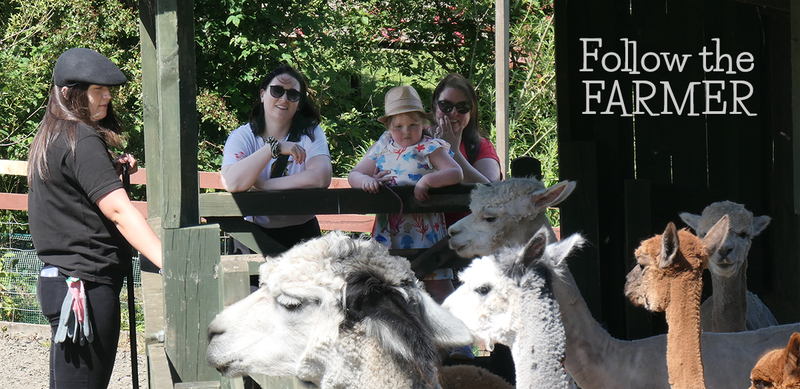 Colour my Scarecrow
There's nothing like a colouring-in sheet to get the creative juices flowing, or to occupy the odd moment. We've made special scarecrow colouring in sheets that you can embelish while you're sitting in the tearoom, or at the museum craft area. Take your proud creation home, or you can pin it up in the gallery.
If you fancy a spot of colouring-in at home, you can download and print off the sheets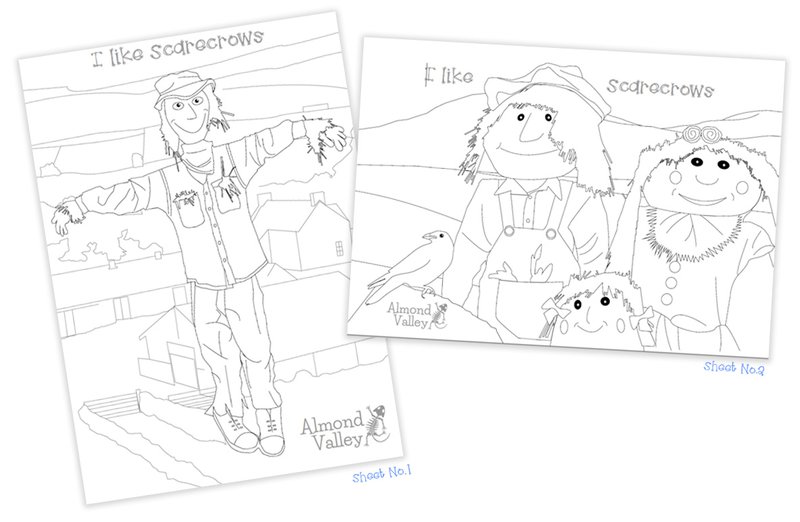 Download - sheet one - sheet two
---
Make a Mini-Bogle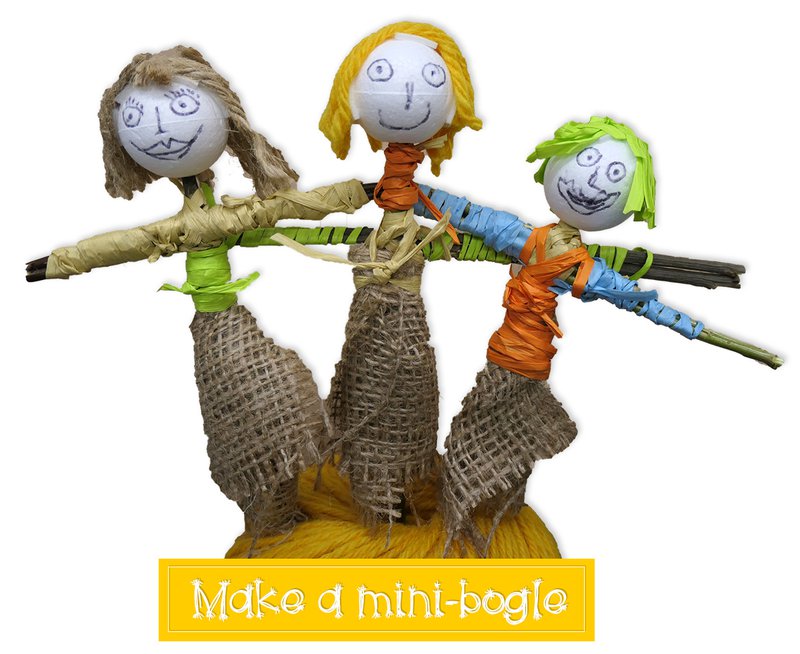 During drop-in sessions in the buttery, you can make your own tiny tattybogle from sticks, hessian, rafia, and other crafty stuff. They're not big enough to scare a crow, but they might give a moderate-sized woodlouse a bit of a fright.
---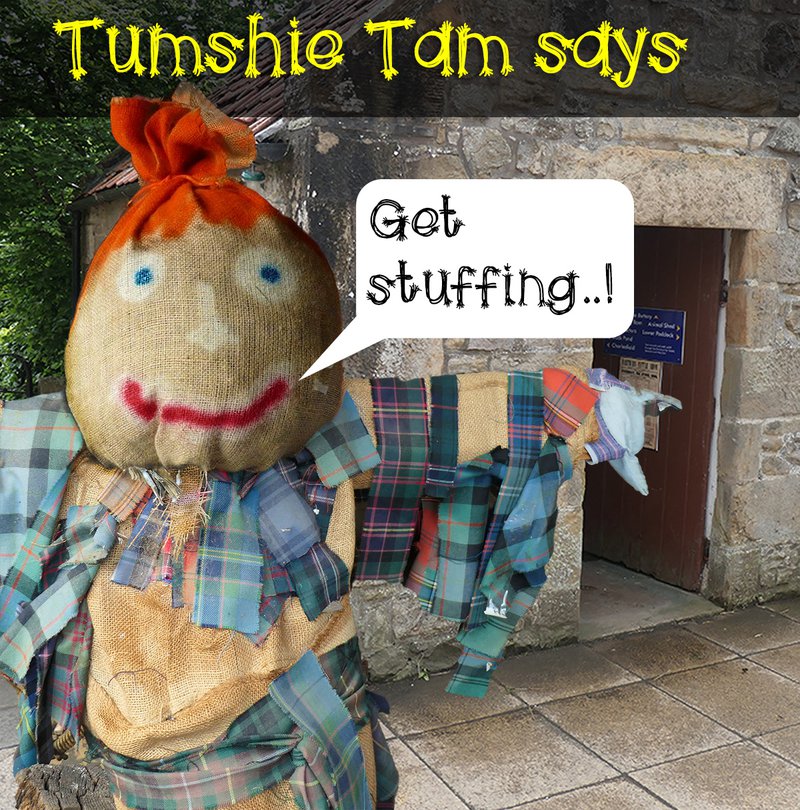 ---