An annual admission pass for individuals and families
---

A Family Pass is an annual pass designed for individuals and families. Only those named on the pass may use it. The pass is usually purchased by family groups and include at least one adult, plus one or more children. You can add as many named adults and children as you wish
A pass is valid for 12 months and costs £45 per named adult and £35 per named child (age 2-15)
It can only be used by the individuals named on the pass.
Each pass must include at least one adult - children can't have their own passes.
The pass provides admission to Almond Valley during normal opening hours, but does not cover rides, soft play, out-of-hours events, or any other activities that are not included in the standard admission price.
Your pass must always be shown to gain admission.

How does it work ?
Fill out your details as "principal contact" for the pass, and then add names of the adults and children to be included on it.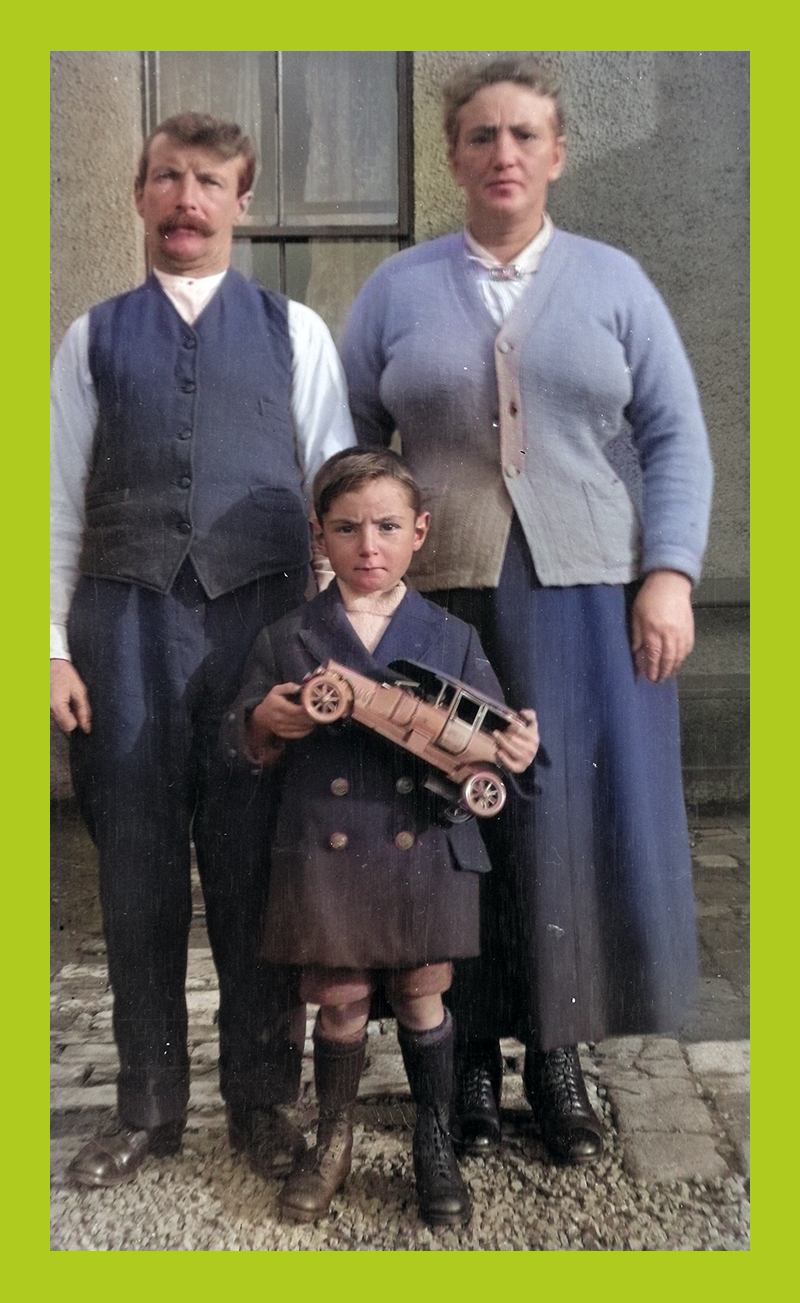 Some Frequently Asked Questions
---
What If I forget my membership card?
It's a condition of membership that you show card to enter Almond Valley. If you forget your card we may be able to look up your details on our database, however this can be time-consuming and it would be unfair for those behind you in a queue to have to wait while this takes place. At busy periods you may have to wait some time until we have opportunity to look up your details, and may ask proof of identity. Anyone forgetting to bring their ticket on a regular basis will not be admitted.
What if I lose my membership card?
Complete a new membership form, provide proof of identity, and duplicate cards can be issued at a cost of £5 each.
How many people can be included on a membership card?
Up to two named adults and four named children
My partner and I have six children - what happens then?
You could opt for two family membership cards, each with two named adults and three named children.
My partner and I have nine children?
Congratulations; talk to us, we'll come to some arrangement
My partner and I often visit with our kids, but not always together. Who looks after the membership card?
You both do - where two adults are included on a membership card, you each get a card that you can carry with you at all times.
Can I include my third cousin's niece as part of my family membership?
Any named adults and any named children can be included in a family membership - you don't even need to be related.
Can I lend my card to my sister so that she and her kids can get in for free?
No - absolutely not - only those named on the card can use it
How would you know if I allowed others to use my card, or sneaked in children not included in the membership?
Because everyone who visits Almond Valley is honest. Also, we check carefully to make sure those in your group match the ages and genders shown on your card. We will suspend any membership that has been used improperly.
Why don't children have their own membership cards?
For safety reasons those aged under 16 are only admitted when accompanied by an adult. A child membership can only be issued as part of a family ticket
We're family members but Granny is not, what happens if she wants to take the children to the farm?
Providing that Granny brings your family membership card, (which names the children), with her, the kids get in for free, and Granny pays standard admission. Or if Granny takes out her own membership, everyone would get in for free.
I'm a childminder and might bring different kids every time that I visit. Can I take out a Friends membership?
It's probably not worth your while, as we need to charge £5 every time that we change the names on your membership card. Far better if you were to take out a Childminders Pass which would give full flexibility on who you bring with you.
My children are under two - do I need to include them on the card?
No - under 2's are free of charge. Anyone aged between 2 and 15 years old is classified as a child.
My wee boy turns two later this year, I'm taking out a family membership now - what happens?
Either include him now, or wait until you renew next year and include him them. Until then - and once he's two-, you will need to pay standard admission for him every time that you visit. Alternatively you can add him to your card on his birthday by paying a full child membership - however this will only continue until the family membership falls due for renewal.
Do children have to pay for soft play?
Yes. The membership only covers the things that included in a standard admission ticket. It doesn't cover rides, soft play, or other items for which there is an additional charge.
My old husband has emigrated to Peru, so I've married a new one. What do I do about my family card?
If all parties agree, we can substitute a name on a membership and issue a new card at a charge of £5 per card
I've just been awarded a knighthood. Can I change the details on my card?
Yes, we can amend details and issue a new card at a charge of £5 per card, Sir.
I'm due to spend six months in the International Space Station, can I cancel my membership and get a refund?
No - membership is not refundable; but we might take a compassionate view in exceptional circumstances.