Brilliant Birthday Parties
A wonderful way of celebrating a birthday or other happy occassion. Our party package provides admission to Almond Valley, and everything else needed for a brilliant day to remember.
What's Included?
Free admission to Almond Valley for the party kids and one adult for every two children (worth at least £174 !)
Exclusive use of the Party Room
Tasty Birthday Meals
Session in Morag's Meadow soft play (only for children aged 8 or under)
Exclusive tractor and trailer ride
Opportunity to explore all the other attractions of Almond Valley
What's the Cost ?
The basic package costs £180 for 12 childen, which includes free admission for up to 6 adults
Additional children attending the party are charged at £15 each
One adult is admitted free for every two children (ie 6 adults for a party of 12 children, 7 adults for a party of 14 children etc.) Additional adults (or older children not included in the party) who are admitted to Almond Valley are charged at £6 each
The minimum party size is 12 children, the maximum 25.
How to Book
Check availability online, choose your party time and make your booking
Pay £180 at this point to secure your booking - this is refundable up to 14 days before the party date
If relevant, let us know how many additional children and additional adults will be attending, confirming exact numbers no less than 5 days before the party. This additional cost will be payable on arrival
What Happens on the Day?
The adults attending the party, along with the children invited as party guests, can arrive at Almond Valley at any time that suits you, and stay as long as you like. There are set times for your party meal, soft play session and tractor ride, but it's up to you what you do during the rest of your visit.

You need to make arrangements to meet up with all your guests beforehand so you can all enter Almond Valley as a single group. You also need to plan what happens at the end of the visit, as only the party kids and up to adult helpers that are included in the party number can enter the site.

When you and your party report to reception, we'll issue wrist bands to the party kids and up to the adult helpers, and pass across your timetable for the day. Any outstanding balance must be paid at this point.

In the colourful party room the children's food will be laid out in bags around the party table. There's a bluetooth speaker for anyone who wants to dance around.

Places will be reserved in the relevant soft play session (lasting an hour as part of the public schedule). Children must be not more the 8 years old and under 140cm high to enjoy soft play – but there's lots of fun elsewhere on site for any older children.

You'll enjoy your own private tractor and trailer ride around the lower paddocks at a set time after your soft play session

What the party does next is up to you. You're free to stay longer to explore everything else in Almond Valley if you wish.

When your party comes to an end you'll need to arrange, (if necessary), to meet parents at reception to pick-up their kids.

Party Times
Morning party
10.30 to 11.30 - Soft play session in Morag's Meadow
11.30 to 12.10 - Party food served in the party room.
12.15 - Your exclusive tractor and trailer ride.
Say your farewells, or stay on to explore more of Almond Valley
Afternoon party
14.00 to 15.00 - Soft play session in Morag's Meadow
15.00 to 15.40 - Party food served in the party room.
15.45 - Your exclusive tractor ride
Say your farewells, or stay on to explore more of Almond Valley
Small Print
All children, other than babes in arms, should be included in the total of party guests
You need to contact us no less than 48 hours to confirm final party numbers. Numbers catered for cannot be reduced any later than this. If we don't hear from you, we will cater for the minimum package of 12 children and admit up to 6 adults
The party room is yours from 10.30 to 12.30 (for the morning party) or 14.00 to 16.00 (for the afternoon party). We may clear the party room once you've moved to the soft play, but if necessary you can store items on a side table. You must clear everything from the room by 12.30 (morning party) or 16.00 (afternoon). If you prefer to spend more of your time in the party room and less in soft play, that's fine.
Socks - to keep everyone's hooves healthy we insist that socks are worn during soft play in Morag's Meadow soft play area.  Please remind your guests to bring socks with them to avoid the unnecessary expense of purchasing socks at the soft play desk.  
SMOKE AND BUBBLE MACHINES- Please do not bring smoke machines, bubble machines and Piñatas' into the party room.
Please ensure everyone arrives promptly for their tractor ride. We've a busy schedule and late-comers might be left behind...!
---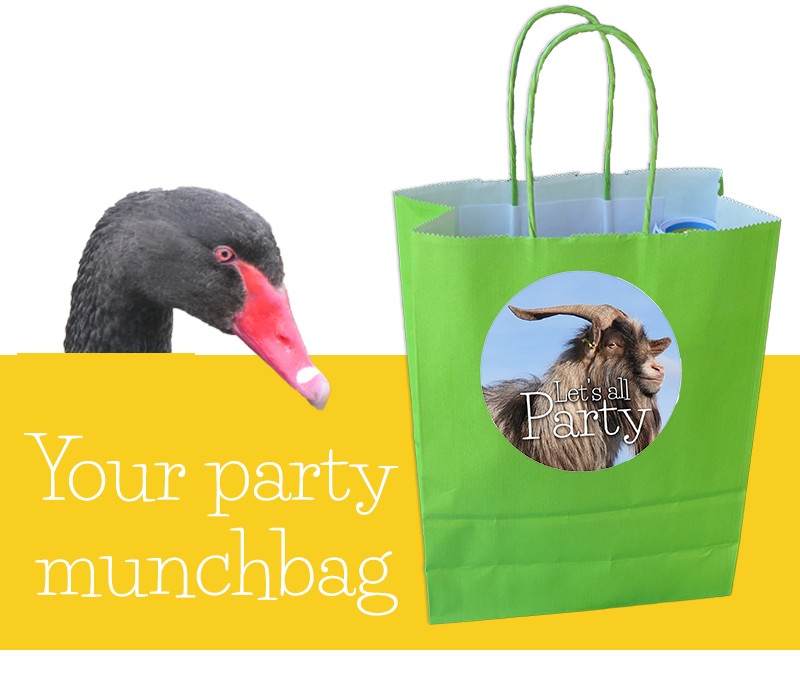 includes:
Ham and cheese sandwiches
Carton of juice
Squeezy jelly
Pom Bears
Starmix
Raisins
Fruit
and also Pizza Slices !
---
Your Trailer Ride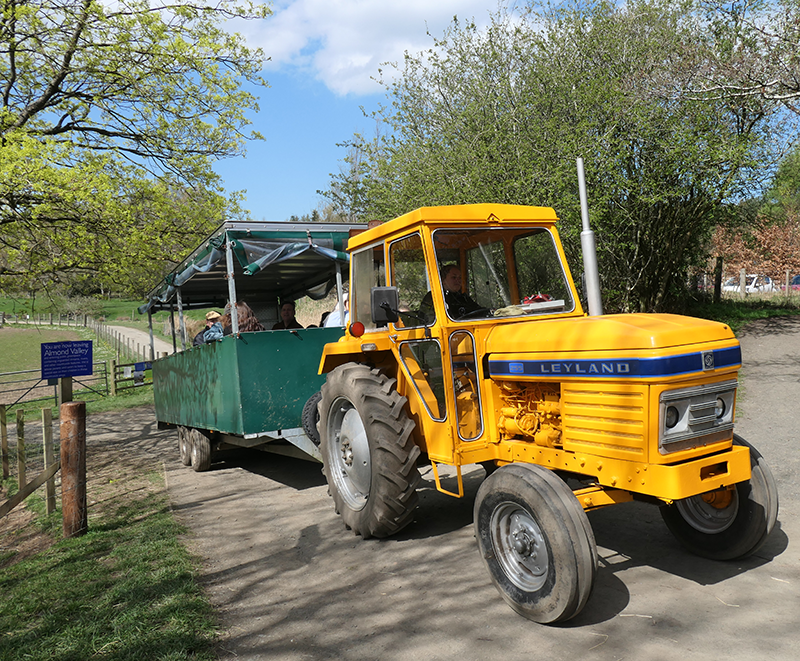 ---
The Party Room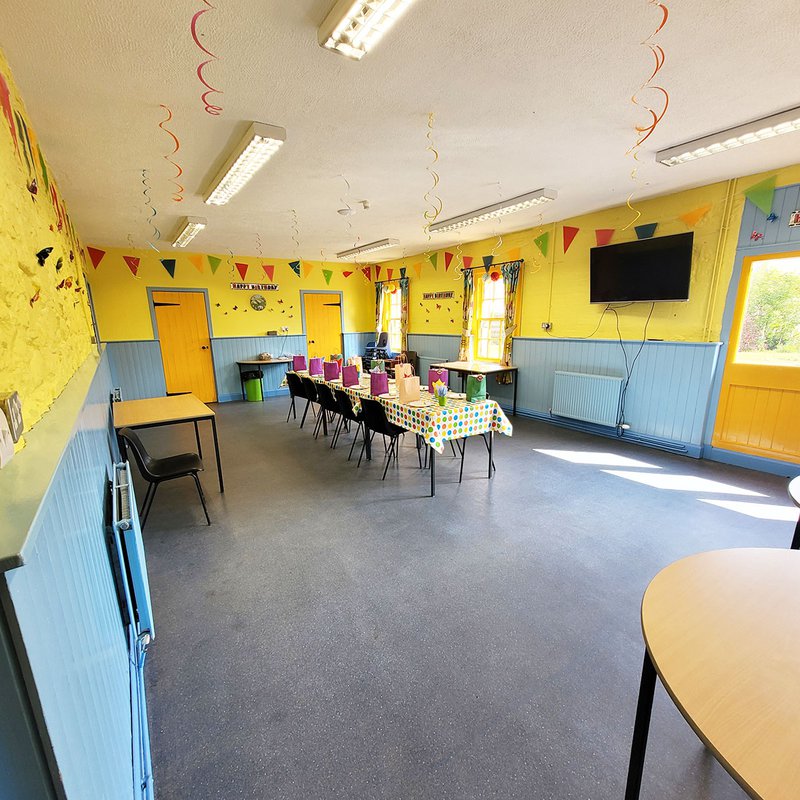 ---
Soft Play