Collections and Engagement Manager
---
The Collections and Engagement Manager is a new senior post responsible for the delivery and coordination of the Trust's cultural and heritage objectives relating to heritage and learning. Through operation of the museum, and through input to the broader range of activities and services, the new post will add value and enrich the learning experience of family visitors, and enhance their enjoyment.
To apply for the post, please forward a CV along with a personal statement (500 words should be ample) to jobs@almondvalley.co.uk,
Closing date 11th December 2023
Join the team
We're a seasonal business, and our small core team grows each spring to meet the demands of the summer to come. Most seasonal vacancies are for visitor services, catering, and tidy team members.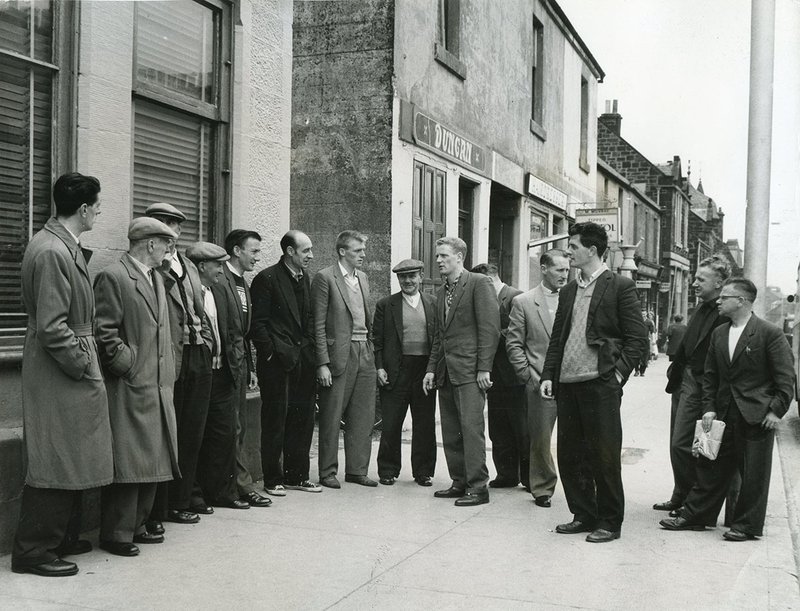 A group of redundant coal miners outside the labour exchange in West Calder. An image from our museum collection; LVSAV2013.053